Laboratory chairs
Laboratory chair for all kinds of laboratories. The lab chair offers ergonomics with adaptability, comfort and intuition.
Today's complex working environment becomes more and more demanding. A company that wants to attract and keep qualified employees must provide ideal working conditions. These ideal working conditions start with an ideal workplace chair.
The ergonomic upholstery offers the best possible support for the body, outstanding sitting climate and top comfort.
The intelligently designed operational controls facilitate perfect adjustment for any user.
Product features
Ergonomisk og fleksibel med mulighed for vægtjustering, justering af sædets dybde og hældning samt højdejustering af sæde og ryglænet.
God siddekomfort.
Vaskbar og resistent over for desinfektionsmidler.
Nem at rengøre takket være en overflade med få samlinger.
Bæredygtig og fleksibel takket være udskiftelig polstring.
For further information regarding Laboratory chairs, see the relevant product sheet or contact Labflex.
Need more information?
Get in touch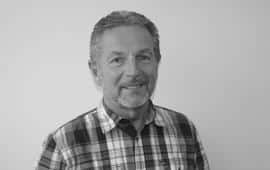 Kenneth Christensen
Sales manager (Jylland / Fyn)
Phone: +45 26 88 67 07
E-mail: kec@labflex.com
Yasser Pejdal
Sales manager (Sjælland)
Phone: +45 30 78 70 04
E-mail: ype@labflex.com
Thomas Tovgaard
Sales Director
Phone: +45 51 26 19 78
E-mail: tto@labflex.com
Sean Smith
Sales Manager (UK)
Phone: +44 7775 853 007
E-mail: sls@labflex.com