Microscopic tables
When working under a microscope, it is important to ensure the correct ergonomics. Therefore, the work must be done using furniture that can be adapted to the individual.
Microscopic tables from Labflex consist of individual worktops that can be ergonomically adjusted in height to suit the individual user. Two padded armrests which are mounted on the two side plates, so they provide optimal support.
The armrests can be adjusted in height and angle in relation to the worktop.
The worktop is in 16 mm easy to clean compact laminate and comes in widths of 1200 mm and 1500 mm.
For further information regarding microscopic tables, see the relevant Product sheet or contact Labflex.
Need more information?
Get in touch
Kenneth Christensen
Sales manager (Jylland / Fyn)
Phone: +45 26 88 67 07 E-mail: kec@labflex.com
Yasser Pejdal
Head Of Sales, D-T-D
Phone: +45 30 78 70 04 E-mail: ype@labflex.com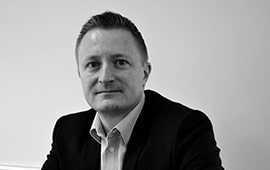 Thomas Tovgaard
Sales Director
Phone: +45 51 26 19 78 E-mail: tto@labflex.com
Sean Smith
Sales Manager (UK)
Phone: +44 7775 853 007 E-mail: sls@labflex.com