Suction box
The suction box / exhaust hood is a ventilation unit, the purpose of which is to protect the user from hazardous substances, vapors, bacteria and the like that are expected to bother in connection with the work process.
The dimensions of the suction boxes can be customized as needed. The ventilation pipe has a fixed dimension of Ø125 mm. Contact Labflex for more information.
Product features
Color: Transparent
Material: 6 mm clear acrylic
Suspension: Black POM-C spacers
Exhaust pipe: Ø125 mm PVC RAL7011
Need more information?
Get in touch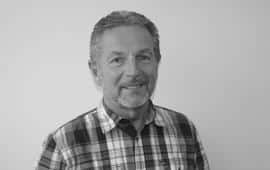 Kenneth Christensen
Sales manager (Jylland / Fyn)
Phone: +45 26 88 67 07 E-mail: kec@labflex.com
Yasser Pejdal
Head Of Sales, D-T-D
Phone: +45 30 78 70 04 E-mail: ype@labflex.com
Sean Smith
Sales Manager (UK)
Phone: +44 7775 853 007 E-mail: sls@labflex.com