Fume Hood
A fume hood is designed like a fume cupboard, but with requirements to flammable and unhealthy sources of pollution must not be handled. Fume hoods typically have reduced air volumes compared to a fume cupboard with the same dimensions.
In workplaces which do not require the level of safety provided by a fume cupboard, you can choose a protected workspace to effectively remove heavy fumes, gases, etc. The protected workspace is easy to install where there is access to ventilation.
The infinitely variable sash gives the user a good working posture and a clear view of the entire workspace.
The top for the balance table can be integrated as a standard solution.
Airflow and control for the fume hood
The fume hood is fitted with a control system. This ensures that the air can quickly be adjusted by means of a window sensor and a flow sensor. Airflow can be controlled as desired using the control panel installed on the outside of the fume hood. The functions ensures the necessary safety factor and an optimal energy efficiency.
Product features
Sash in toughened safety glass with abraded, rounded corners.
Stainless steel safety wire with weights provides a steady, infinitely variable raising/lowering of the sash.
Sash consist of hardened safety glass.
Easy to clean surfaces.
Easy access to light fitting on top of the fume hood.
Easy connection to ventilation system via conical connection on top of the fume hood.
Glass airfoil controls airflow into the fume hood and reduces turbulence around the opening.
Can be fitted on a frame or table.
Widths, standard dimensions: 900, 1200, 1500 and 1800 mm.
Depth: 635 mm or 835 mm.
Height: 1165 mm.
Need more information?
Get in touch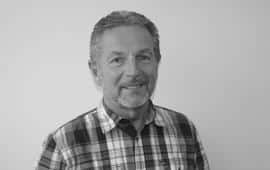 Kenneth Christensen
Sales manager (Jylland / Fyn)
Phone: +45 26 88 67 07 E-mail: kec@labflex.com
Yasser Pejdal
Head Of Sales, D-T-D
Phone: +45 30 78 70 04 E-mail: ype@labflex.com
Sean Smith
Sales Manager (UK)
Phone: +44 7775 853 007 E-mail: sls@labflex.com