Point exhaust
Labflex point exhaust to Laboratory workplaces are designed as a self-bearing and flexible structure which is easy to operate and clean.
The extraction arm can easily be adjusted, so that it extracts smoke, dust or gas as close as possible to the source of contamination.
Point exhaust incl. extraction arm can be supplied detachable for the front-mounted type and can thereby be moved from one working place to another.
The point exhaust can be supplied with a standard hood or a transparent polycarbonate hood.
Product features
Extraction arm diameter: Ø125
Extraction arm length: 1000 mm
Hood material: Clear polycarbonate or metal
Polycarbonate hood diameter: Ø280 or Ø385
Standard hood height: 140 mm (Ø125 mm)
Possibility of damper at the top of the funnel
Possibility of light in the funnel
Extraction arm is flexible and adjustable in 3 directions
The point exhaust surfaces are resistant to Basic cleaners, ethanol and rodalon
Need more information?
Get in touch
Kenneth Christensen
Sales manager (Jylland / Fyn)
Phone: +45 26 88 67 07 E-mail: kec@labflex.com
Yasser Pejdal
Head Of Sales, D-T-D
Phone: +45 30 78 70 04 E-mail: ype@labflex.com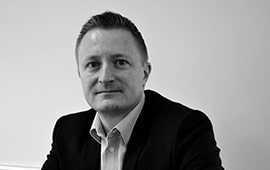 Thomas Tovgaard
Sales Director
Phone: +45 51 26 19 78 E-mail: tto@labflex.com
Sean Smith
Sales Manager (UK)
Phone: +44 7775 853 007 E-mail: sls@labflex.com