Ventilated equipment cabinet
The ventilated equipment cabinet is used in connection to HPLC / Chromatography as well as other areas that require ventilation. The cabinet meets most requirements for e.g. handling of Solvents and Chromatography measurements.
The ventilated cabinet can be customized for user needs and can be delivered including cart for storage.
Product features
Control panel: LED light and audio-visual alarm, located visibly and accessible on the front.
Ergonomics: Mobile unit with large wheels and easy access for operation as well as high stability and easy rolling ability.
Flexibility: Trolley with detachable trays and detachable side pockets with removable shelves.
Hygiene: easy to clean and keep clean, the materials are powder coated steel, glass and compact laminate.
Suitable for GMO laboratories.
LED light: energy-saving and long-lasting
Safety: The cabinet is intended to keep any toxic fumes away from the user. Sides and doors in 6 mm tempered safety glass.
Technicals: Technicals are assembled in top plate, and outside the inner suction space. Technology box for ventilation, alarm monitoring, 230 v connection socket and possibility for connection of PDS.
Need more information?
Get in touch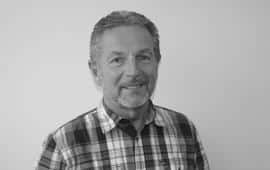 Kenneth Christensen
Sales manager (Jylland / Fyn)
Phone: +45 26 88 67 07 E-mail: kec@labflex.com
Yasser Pejdal
Head Of Sales, D-T-D
Phone: +45 30 78 70 04 E-mail: ype@labflex.com
Sean Smith
Sales Manager (UK)
Phone: +44 7775 853 007 E-mail: sls@labflex.com