Exciting new project at Aarhus University will secure research on the highest international level. The university is the first biomedical institute to unify relevant research departments under one roof.
The project totals 12.000 m2 including refurbishment of existing buildings and will be installed in 2022.
Labflex is proud to be a key player of the Bartholin project by designing, producing and installing laboratory furniture.
The project includes GMO 1, GMO 2 and GMO 3 laboratories. The laboratory solutions for this project are an extension of the former solutions at AU Skou-building and is built upon Labflex laboratory systems VisionLab and System 10.
Several ventilated units will be delivered to secure quality and safety regarding the research at the biomedical department. The project includes 25 fume cupboards fitted with EnergySaver, to secure the optimal energy consumption. 10 of the fume cupboards will be delivered with ATEX classification.
Furthermore, Labflex will deliver several point exhausts, chemical storage units and more than 50 LAF-benches.
The project will be completed in collaboration with Cubo Architects, the Danish Building and Property Agency and the main contractor Enemærke & Petersen. We look forward to presenting the final project.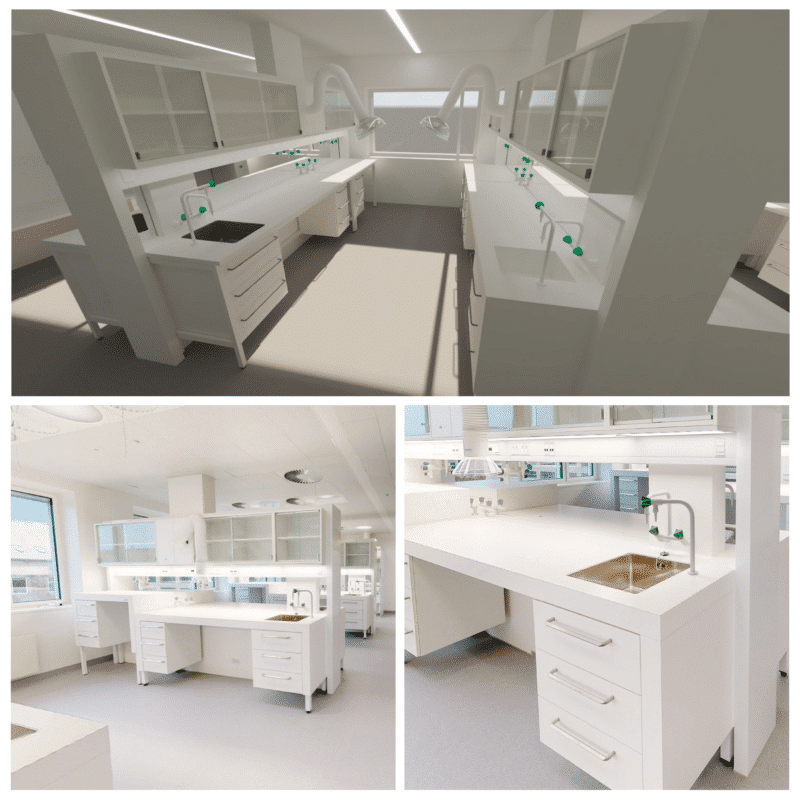 Illustration: Labflex, AU Bartholin
Pictures: Labflex, AU Skou-building