In the past few years, the way we work and collaborate has drastically changed, and we have all had to adapt to a new way of working. With the advent of technology, we can now work and collaborate seamlessly, regardless of physical distance.
Today, we can maintain the same level of efficiency and productivity in our collaborative processes, even when we are separated by multiple borders. The new hybrid way of working not only ensures flexibility, but also fosters digital teamwork among colleagues.
One example of this is Labflex's BIM Lead, Gergely, who moved more than 800 kilometres away from the office. However, by utilizing digital solutions, he is always nearby, and he continues to be an integral part of our team. Despite being physically distant, Gergely still attends our social gatherings as well, and we make sure that he feels included in everything we do.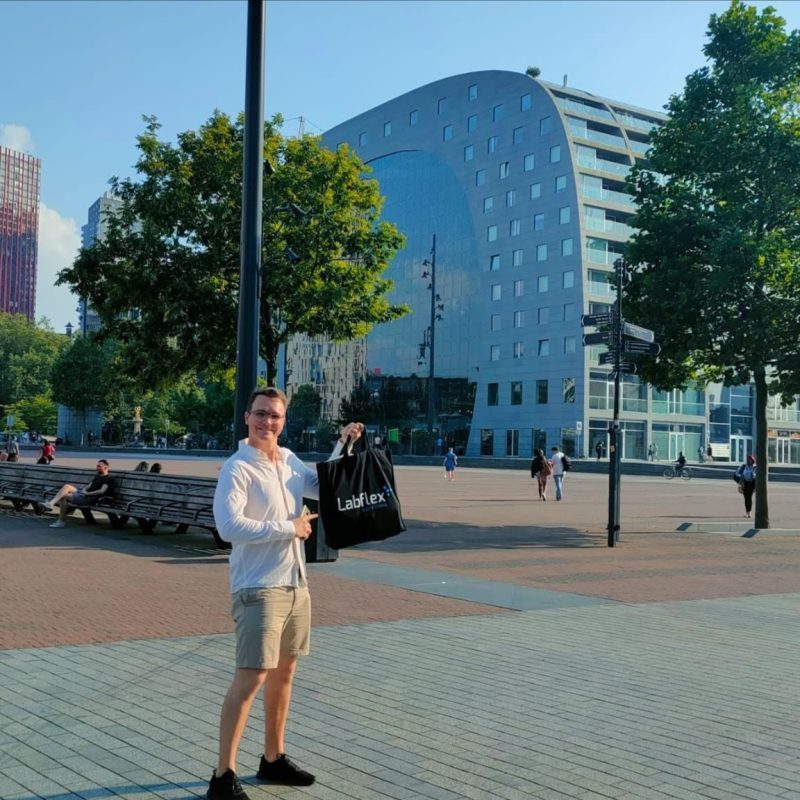 "The distance between us doesn't have to limit our productivity or collaboration. By leveraging digital solutions and embracing a hybrid way of working, we can maintain the same level of teamwork and efficiency regardless of physical location. This new way of working not only allows for flexibility but also fosters a strong sense of digital teamwork. I appreciate the opportunity to be a part of a team that embraces this modern working environment and effortlessly transitions between working from home or the office."
➡️ Gergely Lippai, BIM Lead at Labflex
The Covid-19 pandemic has forced us all to work from home, and our colleagues have done an excellent job adapting to this new way of working. This has enabled a new and improved working culture, where we can freely switch between working from the office, home, or elsewhere.
At Labflex, we are proud to adopt a modern working environment that embraces flexibility, collaboration, and digital solutions. We are delighted to see how effortlessly our colleagues have welcomed this new dynamic office culture. As a result, we are confident that we can continue to work efficiently and effectively, regardless of where we are located.